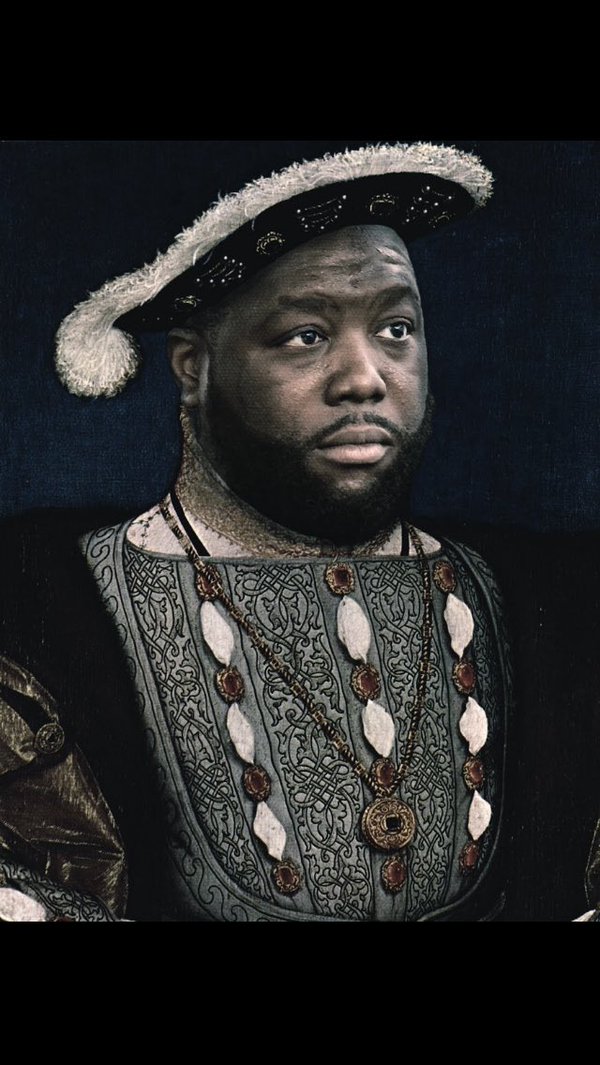 I photoshop rappers in renaissance paintings. This is @therealelp and @KillerMike. I like their music pic.twitter.com/38OxNcbExc

— Crystal Lake Tim (@timsanasshole) April 11, 2016
Sometimes it's the simple ideas that work the best. Twitter user Crystal Lake Tim has between taken rap royalty and photoshopping them into Renaissance art. And the results are on point. Killer Mike fills in for Henry VIII, Tyler, The Creator is Sir Thomas Moore, and Action Bronson gets a makeover as Dutch master Frans Hals' 1624 masterwork The Laughing Cavalier.
I Photoshop rappers into Renaissance paintings. I like these people @fucktyler @ActionBronson @JODYHiGHROLLER pic.twitter.com/rsB48QJwQ0

— Crystal Lake Tim (@timsanasshole) April 10, 2016