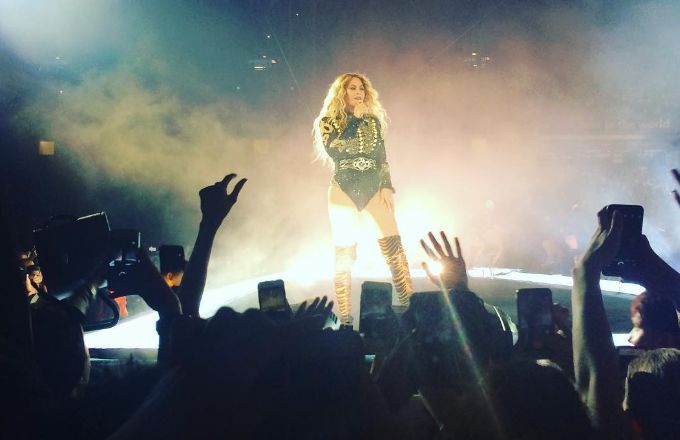 Imagine yourself in the pit of a Beyoncé concert, only an arm's reach away from the legendary singer herself. How do you think you would react? For many of us, the scenario would result in a wave of emotions ranging from excitement to amazement to pure unadulterated bliss; however, for one recent concert-goer, the presence of Queen Bey had almost no effect on her … at least not when she was on the hunt for pocket monsters.
As pointed out by New York Magazine, a woman was caught playing Pokémon Go during a Formation World Tour concert. And, no, it wasn't during a costume change. The woman's eyes were glued to her smartphone as Beyoncé was belting out a song only feet away. A fellow audience member captured the incident on his phone, and, understandably, completely freaked out.
"This bitch is finding Pokémon. She's finding Pokémon when Beyoncé's singing. Fucking Pokémon!" he can be heard saying in the footage. "Look at where she is. Look at where she is. She's next to the stage!"
Now, we understand the power Pokémon Go has over people. Many have risked their lives and some have given up their jobs for the mobile app. But to let it distract you from the one and only Beyoncé? That's just flat out unforgivable.
You can check out the video below.