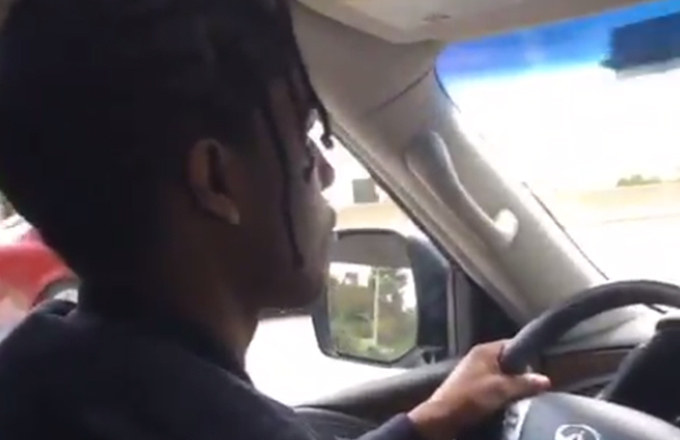 A$AP Rocky seems like the type who would rather have someone drive him around. It's perfectly reasonable considering that he's from New York City where public transportation methods (bus, MTA, Citi bike) are used by nearly every person living here. So when he does have to get behind the wheel, you better believe he's extra cautious.
Like, really cautious. Hands on the wheel at 10 and 2. Driving at a reasonable speed. Listening to Beach House's "Gila." Some guy who took the video saying "Shaky warrior" at him, an infamous intro to Drake's "Know Yourself."
It's not like Rocky has admitted he frequently drives before. While on Tyler, the Creator's Golf Radio show last month, Rocky said he got his permit suspended as a teenager but stressed that he knows how to drive. Tyler wasn't buying it, though.
Well, at least Twitter was behind Rocky.
That video of Rocky driving is the soul reason why I don't get that mad at the bum ass MTA & the uber app. I have no business driving Cuhz

— Akeem Sumthing (@AkeemSumthing) April 11, 2016
@RichHomieBB fun fact! Rocky just started learning how to drive again bc his license got suspended when he was illegally driving in his teen

— danny (@_dd3_) April 11, 2016
I'm not making fun of Rocky, because I'm scared of driving too -.-

— Dandre (@ntsnzy) April 11, 2016
Moral of the story? Let someone else drive.