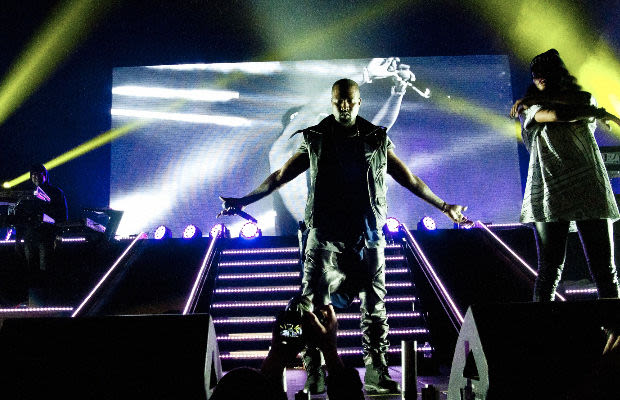 Krit McClean, the streaker who grabbed headlines after running around Times Square in NYC stark naked in June, is back in the headlines. This time, he penned a personal essay for The New York Post about the episode. Although the essay's purpose was to shed light on people's silent struggles with mental illness, it also revealed Kanye West's strange connection to the streaking incident.
Writing about the mental breakdown he was experiencing at the time, McClean claimed that he saw Kanye West as a godlike figure. "I repeated, 'Yeezy, Yeezy, Yeezy just jumped over Jumpman,' and, 'They smile in my face is what I don't like,' hoping Kanye West's lyrics would protect me," he wrote. "I saw him as a divine entity and his words my safeguard."
McClean later jumped off the TKTS booth while trying to avoid the police. He missed the rescue cushion authorities had brought to help him and landed on the pavement 18 feet below, severely injuring himself. "When someone grabbed me, I screamed Kanye's nickname, 'YEEEEEEEZZZYYYYYY!'" he wrote.
McClean goes on to discuss his struggle with mental illness and the consequences he is facing for the incident (loss of his modeling contract, disciplinary action from Columbia University, and potential criminal charges). He claims the whole incident stemmed from a psychotic break after trying to quit marijuana and being under a lot of stress. McClean was checked into Bellevue Hospital's Psychiatric Ward, where he says he underwent treatment and therapy. The whole article is a good read, but the Kanye West connection is definitely the story's strangest twist. Yeezy definitely considers himself godlike, but we're pretty sure this sort of worship wasn't quite what he had in mind.