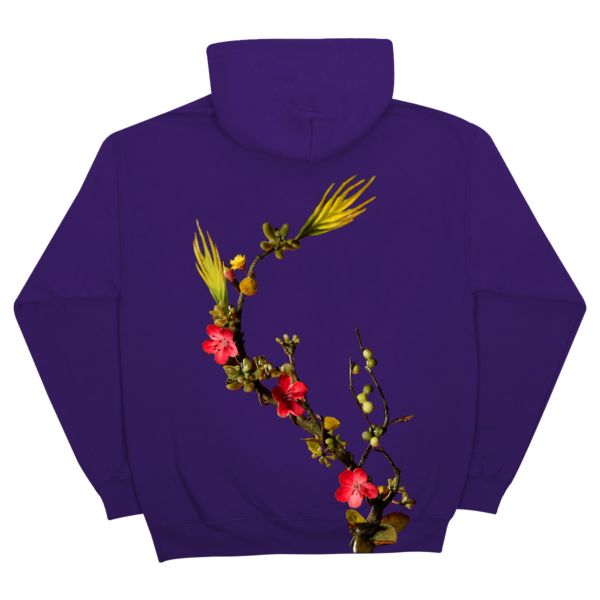 Travi$ Scott has been riding this fashionable merch wave since the beginning. The rapper teamed with designer Maharishi to release limited-edition outerwear and now he's throwing his hat in the bottomless pit of other artists who have released more traditional merch.
The Rodeo rapper has released a couple pieces of merch dedicated to the song "90210," which recently received a video directed by the legendary Hype Williams. He also hosted a "free experience" last week in Los Angeles centered around the video.
Included in the collection are two T-shirts and two hoodies printed with "90210" on the front and a branch covered in flowers on the back. Hoodies come in purple and black while tees come in black and white.
You can shop the new collection of merch here.