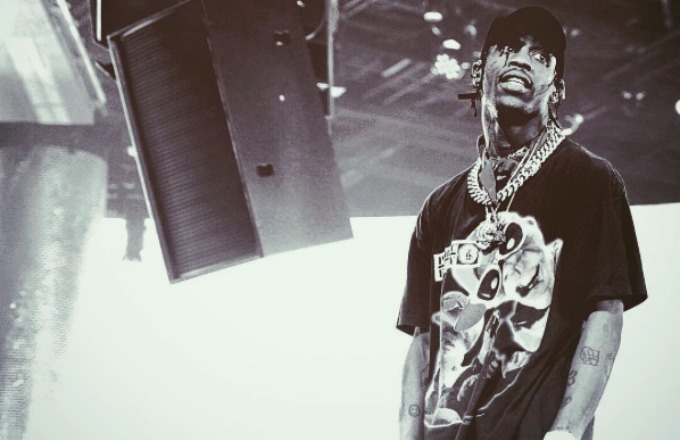 Travis Scott might be killing it on the hip-hop charts, but the same apparently can't be said of his driving skills. According to a report from TMZ, the Texas rapper had some car troubles as he was leaving the Glendale Galleria shopping mall in Glendale, California last week. In a video, Scott can be seen backing his Lamborghini directly into the car parked behind him. The valet promptly freaks out, and can be seen waving his arms animatedly. Luckily for Scott, it looks like the damage was—at worst—minimal, as he ends up driving away without police involvement. Still, he should probably practice his parallel parking skills a little if he's going to be whipping around in a car that costs a couple hundred thousand dollars. He's expressed his love for the car in the past on social media.
Aside from his driving struggles, Scott has been pretty busy recently. He's serving as the opening act for Rihanna during the North American leg of her ANTI World Tour. He even previewed new music with Young Thug during one of his recent sets. Still, it probably has to hurt that his rumored flame Rihanna has been cozying up to Drake during a number of recent shows. One such moment was in Toronto, where earlier in the night he caused some controversy after encouraging one of his white fans to rap the n-word.
You can check out TMZ's video of the incident above. Maybe Travis will take a page from his own music and just start to "Uber Everywhere" instead.