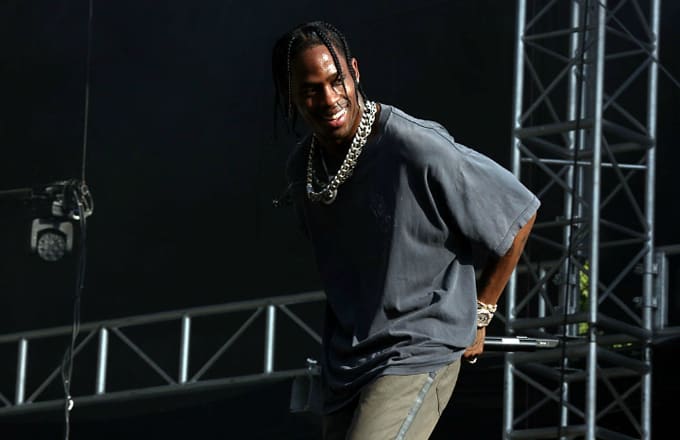 After dropping a small selection of hoodies and tees to celebrate his single "90210," Travi$ Scott has just released even more merch, this time in honor of his latest album Birds in the Trap Sing McKnight.
The rapper first announced that a collection was on its way during his Made in America performance, and now it is officially available on his website. The new collection consists of 60 pieces. It includes different colored hoodies and tees that feature a graphic of an eagle and the words "Birds in the Trap Sing McKnight," in addition to others that are emblazoned with the album cover. There is also a range of accessories that include dad caps, bandanas, beanies, and backpacks. 
This time around Scott is also offering some home goods like pillows, comforters, candles, and even a stuffed eagle. 
Scott had previously told fans that those who purchased his latest album will receive an item for free and it looks like he is sticking true to that promise. Details on how to claim your free merch are on his website and requires a proof of purchase from iTunes. The four free items you can chose from include a T-shirt, two different styles of bandanas, and a condom.
You can shop the collection now at Travi$ Scott's website.
Want to experience Complex IRL? Check out ComplexCon, a festival and exhibition on Nov. 5-6, 2016 in Long Beach, Calif., featuring performances, panels, and more. For ticket info, click here.