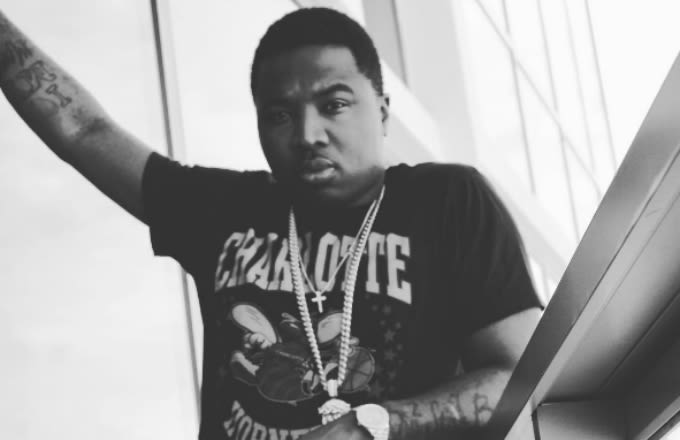 Troy Ave (born: Rolland Collins) appeared in criminal court in Manhattan Monday and pleaded not guilty to an attempted murder charge linked to the deadly shooting at Irving Plaza last Wednesday (May 25). During the hearing, Troy's lawyer, Scott Leemon, also claimed the Brooklyn rapper was a victim in the incident, according to New York Daily News.
"What really happened here is Mr. Collins here is the real victim," Leemon said. He also claimed Ronald "BSBBanga" McPhatter, a former member of Troy's entourage who was killed that night, was not shot by Troy. "The person who was killed at this event, he died a hero. He (McPhatter) was his bodyguard. He wasn't shot by Mr. Collins. He was a lifelong friend."
Leemon has a long history of defending rappers in legal proceedings, most notably 50 Cent and Jim Jones, the latter of which has used the ad-lib "leeemon" in several instances.
"This 11 seconds of video that the NYPD released, it doesn't say what happened before, it doesn't say what happened after," Leemon continued. "The scientific evidence will show he didn't shoot himself. This was another rush to judgement."
"In this case he's the victim and should be treated like the victim," Leemon added.
Meek Mill took to social media later on Monday to provide support for Troy in a lengthy Instagram message. "Don't let the press 'gas' you to go against ya own people! Because if that was a cop Tryna protect his life the police force gone stand behind them 100%" he wrote. "#freetroy & never let these 'bum ass nobody 'sucka' crab in the barrel dudes pull you down!"
Troy Ave was remanded without bail following his not guilty plea. We reached out to Troy's attorney for comment and will update when available.