Lmao you can tell Melo is the old head on this team pic.twitter.com/lexB8ntIuo

— RIP @LouisCaprice (@TheyCallMeAzul) July 30, 2016
"A Thousand Miles" by Vanessa Carlton dropped 15 years ago, but it still manages to bring everyone together. Well, almost everyone. While on the plane, someone threw on Carlton's hit song and the U.S. men's basketball team was split into factions.
Jimmy Butler and Kyrie Irving tapped into their inner Latrell Spencer from White Chicks, singing along to every word.
Kevin Durant popped up out of nowhere doing his best E.T. impression and looking wildly confused. And then, there was Carmelo Anthony. The body language says it all.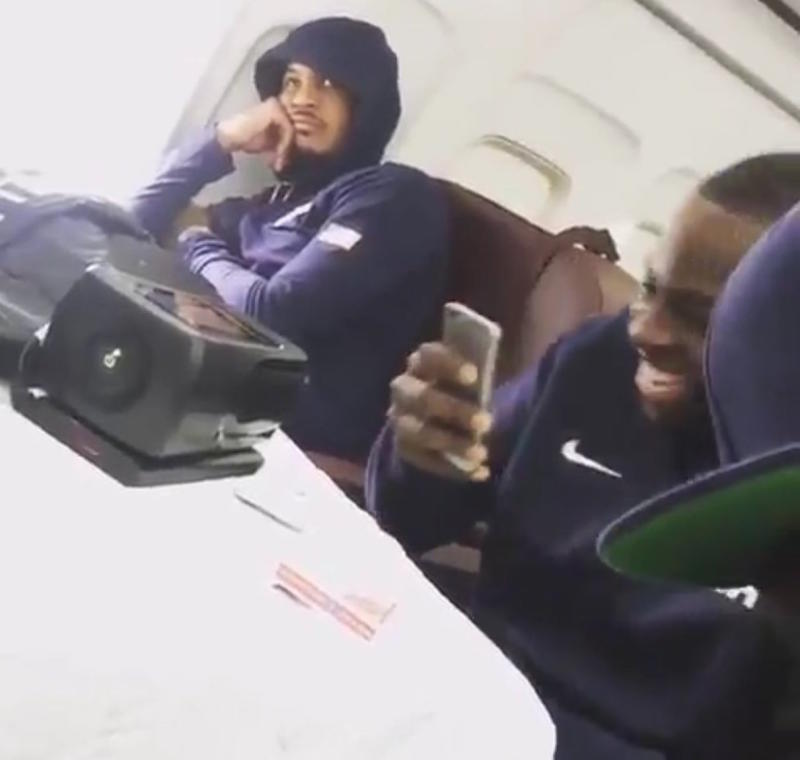 'Melo looks miserable and doesn't appear to be the type of person down for a sing-along. Or, maybe Anthony's attitude can be summed up best by Green.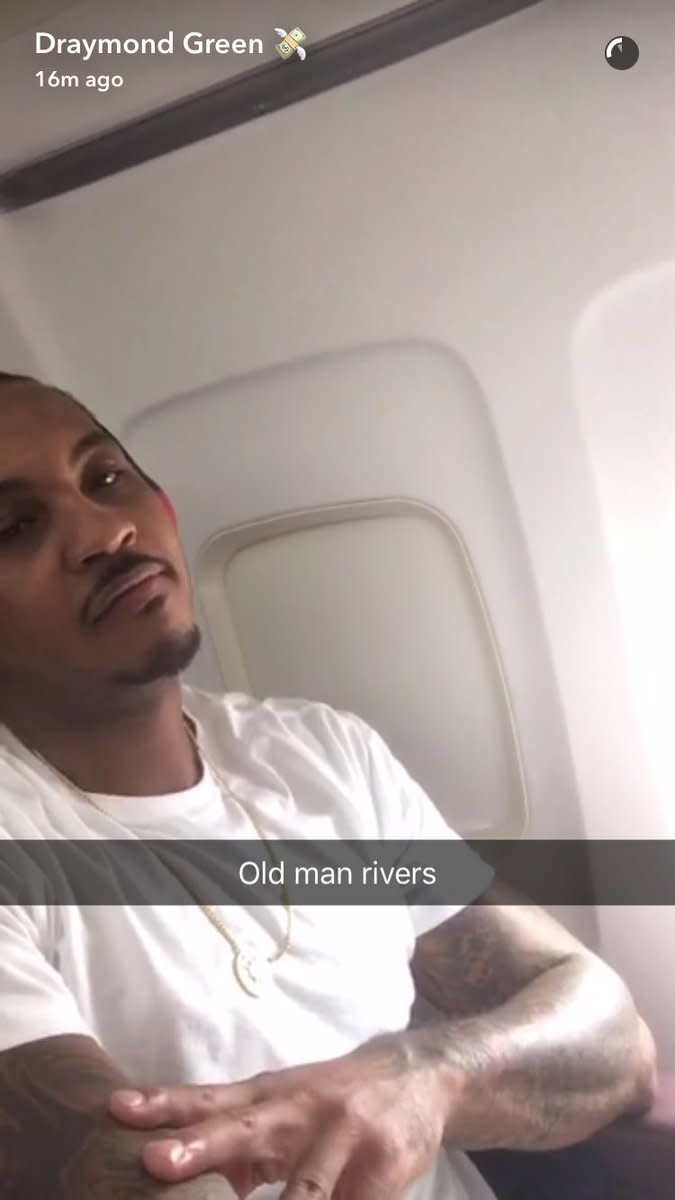 When the aux cord is getting passed around, you never know what's going to happen with this group of guys. Especially when it gets into the hands of Butler who loves him some country music.
This country music thing isn't a game for Butler!
Make sure you do yourself a favor and follow Draymond on Snapchat right now.
All in all, Team USA appears to be bonding in their own unique way with the Olympics right around the corner.
Send all complaints, compliments, and tips to sportstips@complex.com.