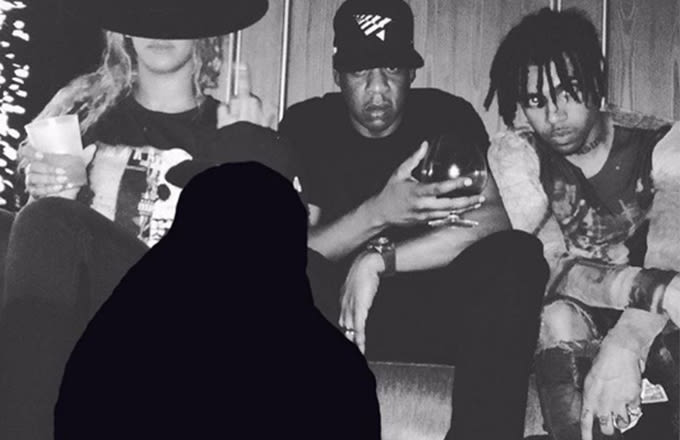 Last Friday, Vic Mensa released his new EP, There's Alot Going On, where he hung around in New York City for the weekend to promote the project and celebrate his 23rd birthday.
At some point during one of his nights in NYC, he linked up with Jay Z, Beyoncé, and Chance the Rapper. They took a group flick, where Vic shared on Twitter, "Birthday with friends." Chance, too, shared a different photo where he wrote, "Coolest thing I did yesterday."
birthday with friends. Jordan year!! pic.twitter.com/nhSke61Afl

— hooligan (@VicMensa) June 6, 2016
Interestingly enough, Vic uploaded the same picture in a since-deleted Instagram post earlier today but blacked out Chance's body and face. You can compare the two below.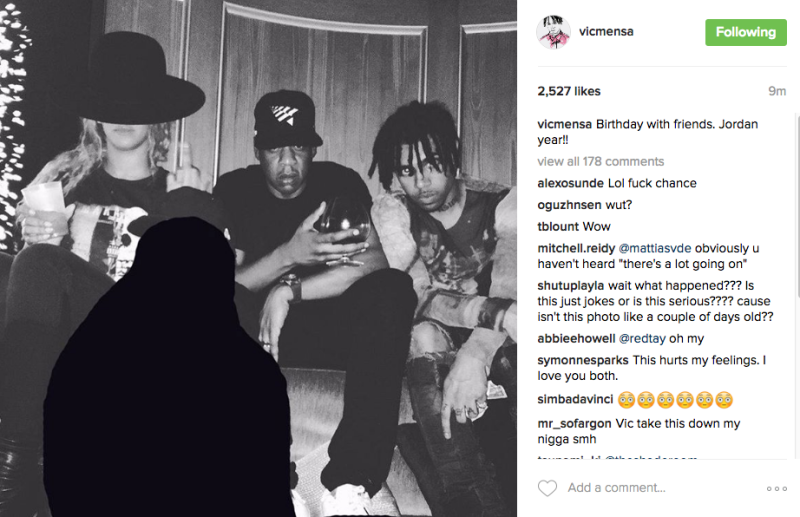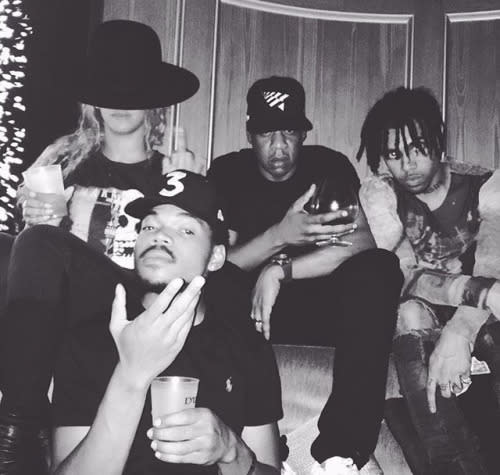 Both their fans on Twitter were kind of shocked by this. Chance and Vic are friends that date all the way back to high school. They are also part of the Chicago hip-hop collective SaveMoney.
There's no way of knowing what's really going on until one of them speaks to the public about it. Hopefully, it's just some strange joke and we can all laugh about it later.