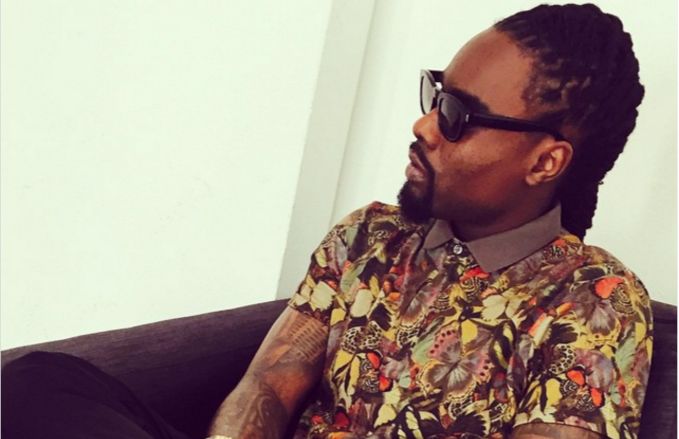 Hours before he was scheduled to take the stage at Friday's One Africa Music Fest, Wale announced he had to cancel his performance. Why? Because he just became a first-time father.
According to TMZ, the D.C. rapper's longtime model girlfriend, Chloe Alexis, gave birth to a baby girl in NYC Friday afternoon—about two days after she reportedly went into labor. Though the delivery sounds like it was a long and, uh, challenging one, it seems everything went just fine. Wale quickly went to social media to announce the birth and to express his happiness.
Becoming a father for the first time is a big deal for any man, but it seems especially significant for Wale. Over a year ago, he gave a candid interview to MTV News and spoke on his girlfriend's devastating miscarriage that inspired the songs "The Middle Finger" and "The Matrimony."
"I've accomplished a lot at a young age and I was ready for that peace. I'm mentally prepared for it. I've got so many friends with kids and I see the transformation it does for them," he told MTV. "[…] My family and my fans [are] really all I have, and it's not to really supposed to be like that. I'm supposed to have something else at this point in my life—to love me unconditionally and for me to love unconditionally, and I've never had that."
There's no word yet on what Wale and Chloe have named their child, but we're sure it won't be long before they announce it. Our congratulations go out to the happy couple.