2 Chainz returned as the host of GQ's digital video series, "Most Expensive Shit," on Tuesday, which kicked off the new season with some amazing weed content that would have made any pothead happy. The episode guest stars Dr. Dina, who was the real-life inspiration for Weeds' Nancy Botwin.
During the episode, the two checked out half a million dollars worth of glass bongs, including a scorpion bong that 2 Chainz made known was "some white people shit." Famed weed smoker Adam Ill eventually showed up and told 2 Chainz that his hit out of the scorpion was actually a $50,000 hit out of the bong called "the banjo." The bong looks just like a scorpion though, and the image of Chainz taking rips from it will live on the Internet forever. Seriously, it looks like he's smoking out of a catcher's mask and it's sort of amazing.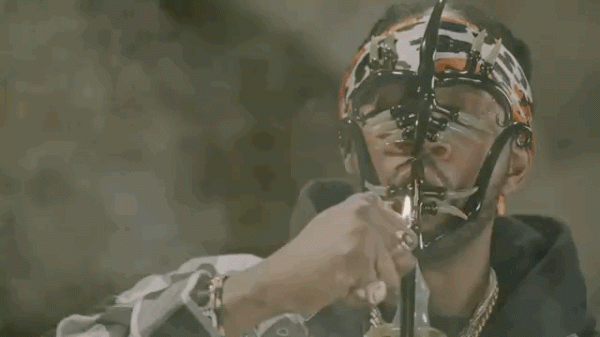 Previously, 2 Chainz discovered a $2 million diamond encrusted shoes and a $25,000 panama hat on the entertaining series. The new third season promises to be even more obscene, with 2 Chainz getting a closer look at the world's most luxurious goods, including a $295 burger (without fries) and an extravagant $10,000 martini.
You can watch 2 Chainz discover the plethora of new bongs in the video above, and if you haven't done so, you can revisit previous episodes of the popular show via GQ's official YouTube page here.