America's Got Talent is notorious for its many surprises and the judges and audience got another when a retired aerospace engineer and Navy pilot—who also worked on the Hubble Space Telescope—decided to cover a heavy metal song. 82-year-old John Hetlinger shocked everyone when he launched into his cover of heavy metal band Drowning Pool's "Bodies." Dressed in khaki pants and a tucked-in white button-down shirt, Hetlinger proceeded to scream the song's lyrics on cue, to much surprise and applause from the audience.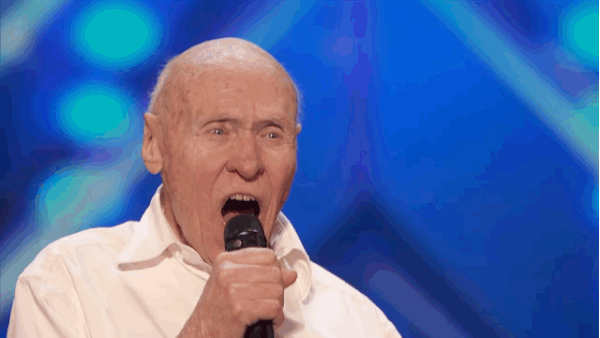 Hetlinger told Simon Cowell he started doing karaoke after he retired 15 years ago. This isn't the first time he has covered the heavy metal song either. A video of him performing the same track has been circulating Reddit since his performance.
The performance left Simon Cowell speechless, which obviously doesn't happen often. He also impressed the band whose song he covered. "I was blown away," guitarist C.J. Pierce told EW before adding their original lead singer singer Dave Williams, who died in 2002, "would be so excited to see this guy do it, because he was big on karaoke as well." The video of his tryout has since racked up nearly four million views on YouTube.
Hetlinger made it through to the next round of AGT, but he has already gotten another offer if the show doesn't work out. Drowning Pool reached out to Hetlinger ​on Facebook and invited him to perform with them onstage at Chicago's Open Air Festival in July and even offered to foot his travel expenses. Hetlinger has clearly done some incredible things in his life, but as he put it, this is "a high point of my life and my many careers." Watch the whole thing go down above.