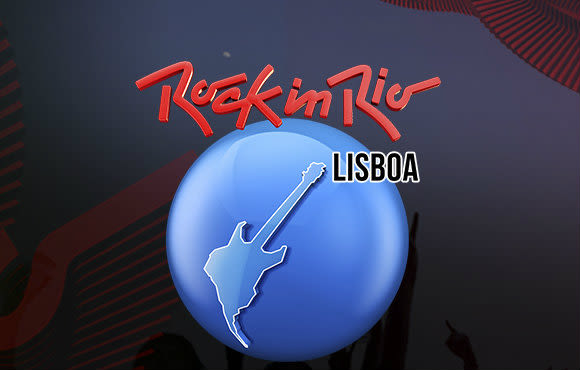 We're willing to bet that, in the back of your mind, you've always kind of wanted to see Bruce Springsteen live. The problem is that, to do so, you usually have to trek out to some casino hours away with some rheumatic aunt who caught wind you were going. What would happen if we told you that you could stream the Boss, tonight, live from Lisbon, Portugal, all from the comfort and security of your own home or workplace? We'd probably blow your mind, that's what. So prepare yourself for total mind-blowage.
This afternoon, at 3:30PM EST, Complex will stream the entirety of the 2016 Rock In Rio festival, which is going down at Bela Vista Park in Lisbon, which looks beautiful on Google Image Search. You may not have heard of the festival, so allow us to break it down for you: Rock in Rio is pretty much the most important festival in Brazil. It's been happening for over 30 years, and has branched out all over the world, to Spain, the United States, and Portugal, where it goes down tonight. There, now you can ask your Brazilian pen pal about it.
This weekend and next, we'll be exclusively streaming the whole thing from this page. Be sure to tune in right here to watch the whole thing, and keep coming back here for updates. We're the only people streaming this banger, so be sure to clear tonight, tomorrow, and next weekend to catch sets from Bruce, Fergie, Korn, Ariana Grande, Maroon 5, Avicii, and more.
And just remember, if you do nothing else, be sure to check back at 6:45 PM tonight to get your Boss on. Full schedule below.
ROCK IN RIO 2016
LISBOA
MAY 19 2016
(4:30PM) Stereophonics
(5:00PM) Xutos & Pontapés
(6:45PM) Bruce Springsteen and the E Street Band
MAY 20 2016
(4:30PM) Fergie
(5:00PM) Mika
(6:45PM) Queen and Adam Lambert
MAY 27 2016
(4:30 PM) Rival Sons
(5:00PM) Korn
(6:45PM) Hollywood Vampires
MAY 28 2016
(4:30 PM) D.A.M.A. with Special Guest De Gabriel O Pensador
(5:00PM) Ivete Sangalo
(6:45PM) Maroon 5
MAY 29 2016
(3:30PM) Charlie Puth
(4:00PM) Ariana Grande
(5:45PM) Avicii