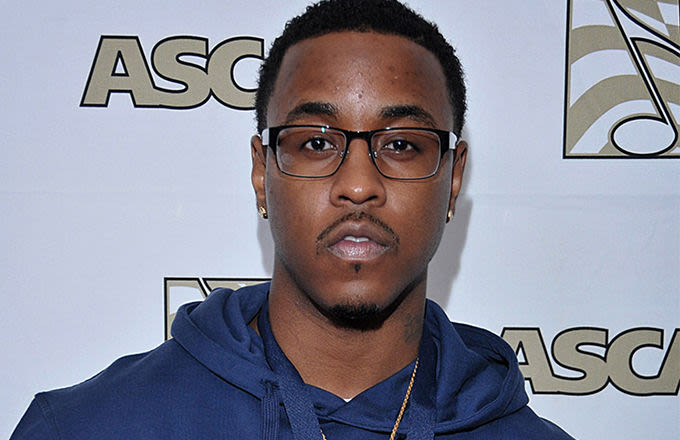 By all accounts, Jeremih rocked his set at Pitchfork Festival in Chicago this weekend, but he did suffer from a little stage mishap. During his performance, Jeremih attempted to step off the main stage onto a set of tall speakers covered in a sheet. What he apparently didn't realize was that the speakers were spaced apart. As such, he gets one solid foot down before stepping between them, knocking one over and sliding down the middle.
Luckily, he actually played it off like a boss, barely missing a beat and hopping right back into his performance of "Oui," which appeared on his recent album Late Nights. Nonetheless, the footage of the incident is admittedly pretty funny to watch.
We're patenting that slip and fall recovery move as "pulling a Jeremih."
Elsewhere in his performance, Jeremih brought out his friend and collaborator Chance the Rapper for a cameo in his home city. Clearly fans were excited about the surprise appearance. You can check out some clips of the performance, as well as some reaction tweets below.
Overall, it looks like everyone had a pretty dope time, even with a little unplanned trip to the grass.