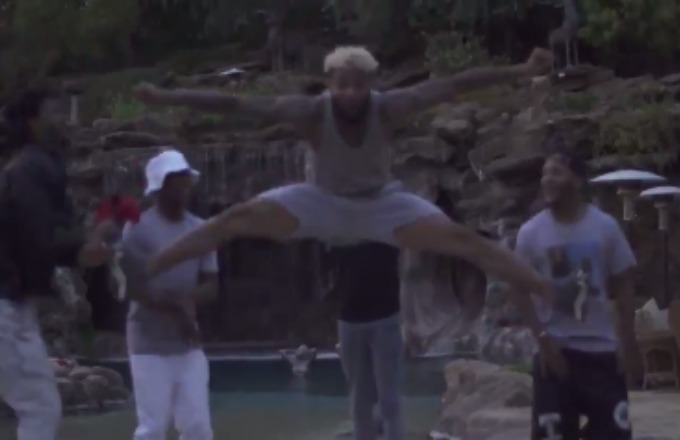 Odell is having the time of his life in Drake's backyard. pic.twitter.com/nfNfwZap4n

— Splash O' Bryant (@JustinMob) April 12, 2016
We know that Odell Beckham Jr. has been living with Drake during the NFL offseason. But uhhhhhhh…he's really making himself right at home, isn't he?!
The clip above, which features OBJ dancing along to Young Thug's "With Them" in Drake's backyard, just surfaced, and it's been making the rounds on Twitter today. It comes from this video, which was posted on YouTube late last week:
And believe it or not, it's not the only video out there of OBJ dancing to Young Thug next to Drizzy's pool. We also found these clips of him dancing to "Memo," too:
Twitter's obviously got jokes:
I just want to be as happy as Odell is when executing a perfect cartwheel into a pirouette while hitting them folks with some teenagers.

— Boo Radley (@ClauGasol) April 12, 2016
they really trolling US by not putting odell on dancing with the stars

— Retro Boomin (@CourtneeHendrix) April 12, 2016
I would dance my ass off also like that If I had zero rent to pay.. https://t.co/1InddnjQby

— Tati La Belle (@thallya__ah) April 12, 2016
But whatever. Just don't hurt yourself, man. Please!
Send all complaints, compliments, and tips to sportstips@complex.com.