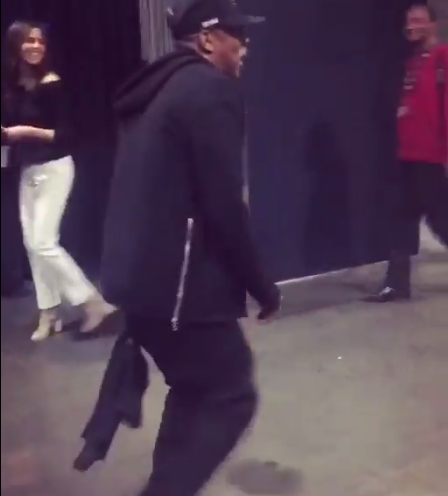 ud83dude02 ud83dude02 "@Taurian_B: Hov took the home the game ball from last night on some Brooklyn shit ud83dude02 pic.twitter.com/yAyZi4l2ZC"

— JAY Z Daily (@JAY_Z_Daily) April 14, 2016
Over the years,
Jay Z has had his fair share of hilarious sports moments
, whether it be his terrible form while throwing a football, or
awkwardly jumping into a swimming pool
. Well, Jay looked to redeem himself last night, as he showed off some impressive dribbling skills as he walked out of Staples Center after watching
Kobe Bryant's
last game.
Not only did Hov keep the dribble up as he walked out, but he even threw in some behind the back moves while kicking in some special flavor. The best thing about the whole thing is that Jay was dribbling with the official ball from the game, which is probably the best souvenir anyone could take home from the game last night. Well played, Hov.