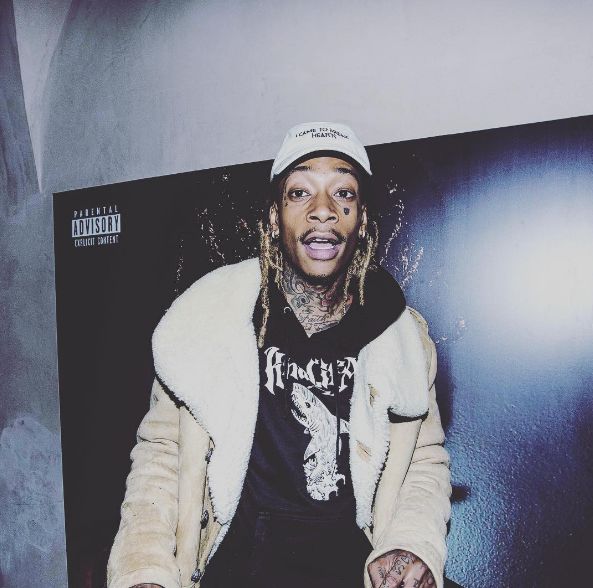 Noted #coolpants wearer Wiz Khalifa wasn't happy with just one compliment from Kanye West. Wiz has been focused on evolving his personal style and sat down with The New York Times to discuss working with stylist Lauren Matos and share some sage advice about the relationship between money and fashion.
"I feel like when people start getting money, they start dressing weird," Khalifa told The Times. "But I also want to graduate my style. I'm 28 years old, so you can't dress like no little kid anymore." Wiz said that Matos introduced him to high-end designers who could help him capture the streetwear look he wanted and move beyond brands like Palace and Supreme at the same time.
Now, Khalifa says he's all about what he calls his "party shirts." "Nice button-ups, real silky, with crazy prints," he explained. You don't have to go very deep in Khalifa's Instagram to see exactly what he's talking about.
Otherwise, Khalifa talks about bringing more simplicity to his wardrobe: white T-shirts, black skinny jeans, and a custom black bomber jacket. He also said that he's a sucker for the Gucci loafers—which we've seen him rocking often lately.