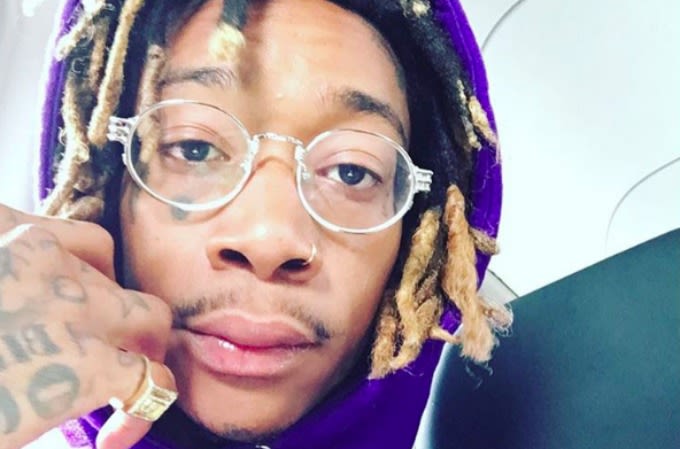 Wiz Khalifa filed a lawsuit against his former manager, Benjy Grinberg, and Grinberg's label Rostrum Records that aims to terminate a 360 deal he signed at the beginning of his rap career, according to Variety. The lawsuit claims that Grinberg, who is the founder and president of Rostrum Records, profited off self-dealing.
Khalifa signed to Grinberg and Rostrum in 2004 when he was 16. His lawsuit claims that both parties "induced" Khalifa into the agreement that "reached for more than a decade into virtually every aspect" of his professional life instead of disclosing alternative agreements that could have been more beneficial and in Khalifa's best interest.
"An artist's most trusted advisor is his or her personal manager," Alex Weingarten, Khalifa's attorney, said in a statement. "Generally, nothing good comes out when the manager decides to go into business against his artist. Unfortunately, that is the case here."
Khalifa severed ties with Grinberg and Rostrum in 2014. The lawsuit aims to terminate the 360 agreement he signed under the California Labor Code's seven-year rule. The code, which has been in effect in California Law since 1944, states that artists cannot be subjected to contracts beyond seven years from the beginning of the deal. Rita Ora and Thirty Seconds to Mars cited the same rule in similar lawsuits against their record labels.
Chance the Rapper recently voiced his opinion on 360 deals during an interview with Zane Lowe on Beats 1. "I don't agree with the way labels are set up. I don't agree that anyone should sign 360 deals, or sign away their publishing, or take most of the infrastructure that's included in a formal deal," he said. Chance's dislike for labels is no secret and he even called them out on his recent Coloring Book track, "No Problem."
Grinberg responded to Khalifa's lawsuit in a statement released Tuesday. "This is an egregious lawsuit filled with inaccuracies, yet unfortunately people sometimes resort to these practices as a way of conducting business," Grinberg said.​
Khalifa is seeking compensatory damages in excess of $1 million dollars, punitive damages, and attorney's fees.