As if you didn't already know, Kanye West is set to debut both Yeezy Season 3 and Waves (or whatever it ends up being called) on Thursday, at a sold-out Madison Square Garden. If you aren't luck enough to be in NYC, the whole launch is also being shown in cinemas around the world.
But you might need to be quick. Several cinemas across London are already sold out, 48 hours before the event. The Hackney Picturehouse, Vue Westfield, Vue Piccadilly, and Vue Stratford are all sold out, and there's just one ticket left at Cineworld Greenwich. Vue Islington are showing it on two screens, one of which is completely booked up.
Outside of the capital, it's also sold out at Picturehouse at Fact in Liverpool. The complete list of UK cinemas showing it is here. The show kicks of at 9.15pm UK time.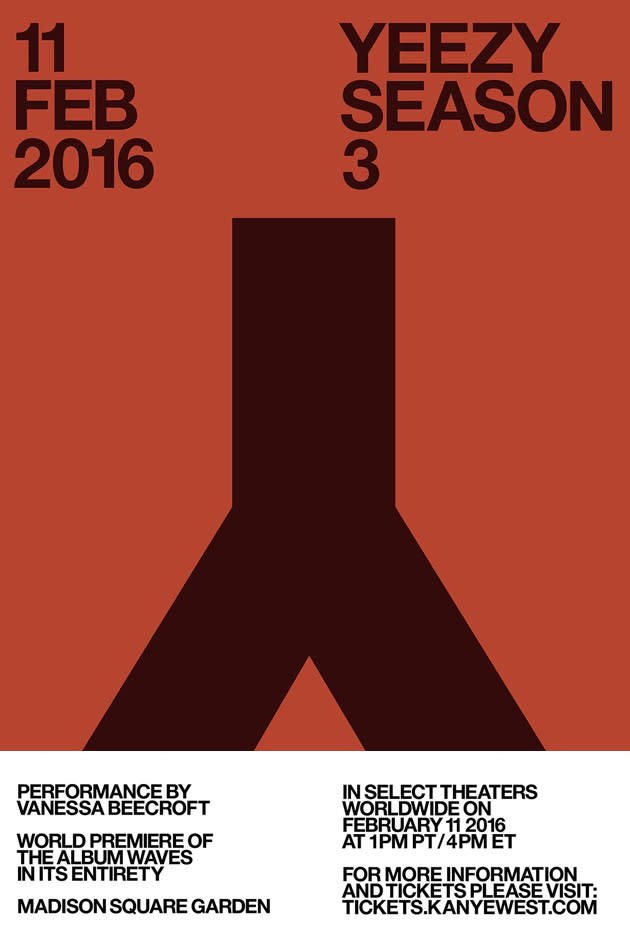 http://uk.complex.com/pop-culture/2016/02/yeezy-season-3-screenings-london-sell-out