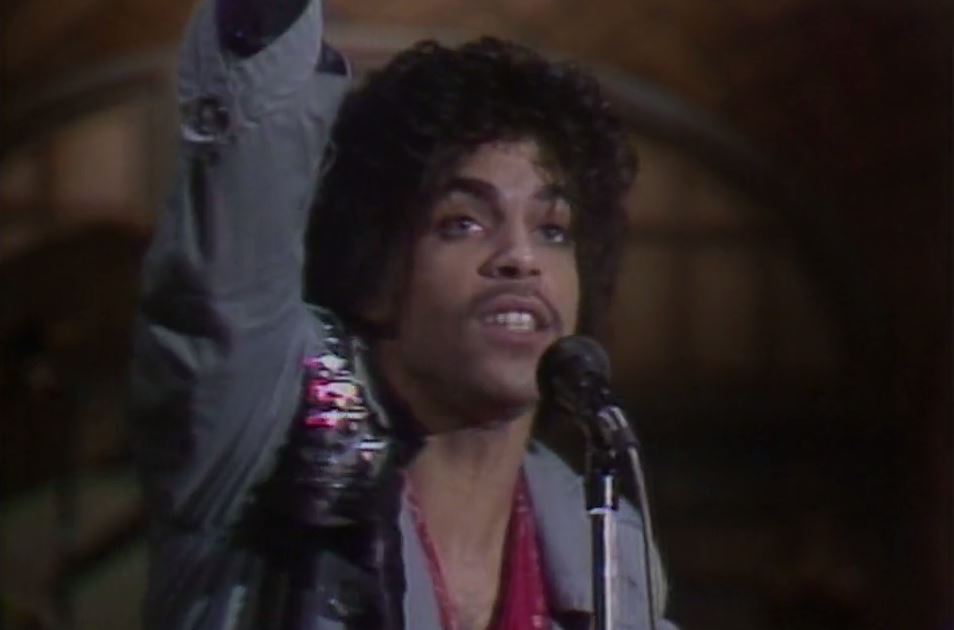 Last night's hour-long Saturday Night Live tribute to Prince titled Goodnight Sweet Prince opened with former cast member and massive music fan Jimmy Fallon rocking a purple paisley tie and delivering an obviously emotional monologue dedicated to the iconic artist who died last week.
Fallon, who along with Dave Chappelle was responsible for convincing Prince to perform at the now-legendary SNL 40 after-party, said that for his generation, it was only Michael Jackson, Madonna and Prince who could achieve the iconic status that The Beatles and Elvis held for the generation that came before.
"Times have changed, styles have come and gone, but no matter what, Prince has never not been cool," Fallon said. "Fashion, music, every single thing. You couldn't take your eyes off him. I mean, he had his own color. Who has their own color? He owns purple. You can't just pick a color and go, 'that's my thing.' "
The special included footage from all four of Prince's rare appearances on the show as a musical guest, including his first in 1981 when he performed "Party Up" at only 22 years old. There's also his Batman-themed appearance from 1989, his return in 2006 and his insane, eight-minute medley from 2014. Also included: footage from that after-party performance, introduced by Fallon.
The special also included several of Fred Armisen's appearances as Prince in "The Prince Show" sketches (along with Maya Rudolph as his sidekick, Beyonce).