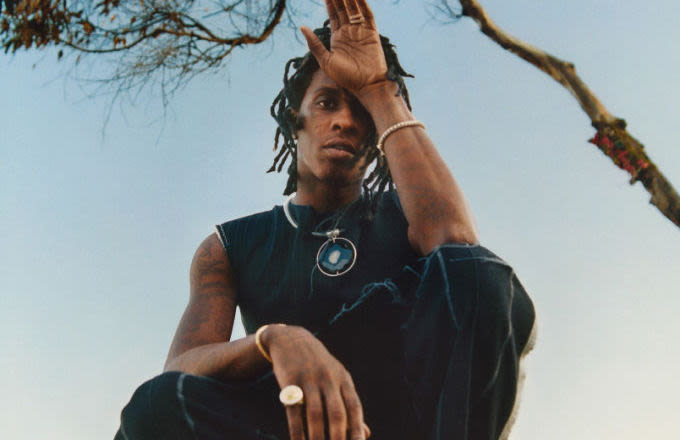 Young Thug's portion of the Calvin Klein campaign made a big splash when it was first unveiled following some comments that the rapper made about gender. "There is no such thing as gender," he said. "In my world, of course, it don't matter you could be a gangster with a dress or you could be a gangster with baggy pants."
Thug is holding himself to that philosophy and a recently unveiled a print ad depicting him in women's clothing. The ad was shared on Instagram Tuesday along with the caption "Rapper @thuggerthugger1 wears a Calvin Klein Collection women's look in the Fall 2016 global campaign."
There's proof that, as Thugger says, "you could be a gangster with a dress." Fittingly, the ad's caption reads "I disobey in #mycalvins." The rapper isn't shy about dressing up in women's clothing and previously covered Dazed wearing a Gucci dress—and that wasn't the first time. He's also admitted to dabbling in the children's section before.
In a story he did with CK for the campaign, Thugger also unveiled that his style icons are Prince and Michael Jackson. " I want to bring back that culture," he said.
Twitter users, of course, can't come to a consensus on the campaign, but rest assured there are some very hot takes.