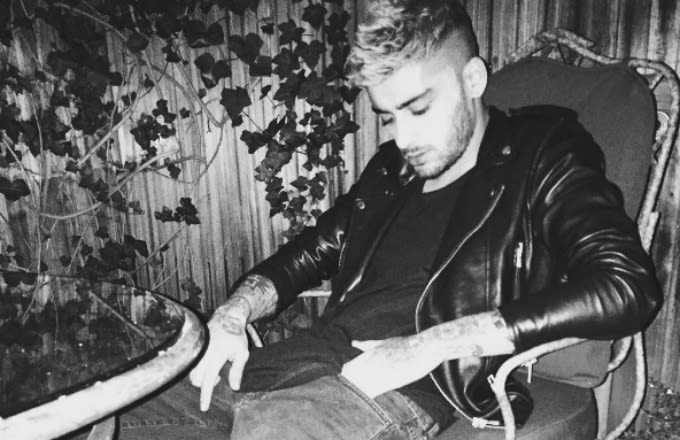 Zayn Malik takes inspiration from the iconic Ghostbusters theme to create a warbling, romantic song for the reboot's soundtrack.
The track features the famous Ghostbusters motto, "Who you gonna call?" but Zayn finds a way to smooth it out with his own signature croon, kneading it with throbbing R&B beats and a pop-inflected chorus that is very easy on the ears, especially compared to Fall Out Boy's hyped-up take on the song. The soundtrack features several versions of the franchise's theme song including Fall Out Boy's collaboration with Missy Elliott, Walk The Moon's traditional take, and Pentatonix's inventive, vocal-blasted contribution.
Elsewhere on the soundtrack, G-Eazy and Jeremih link up on the glitched-out "Saw It Coming," Mark Ronson, Passion Pit, and A$AP Ferg link up on "Get Ghost," and DMX brings back his 2001 hit, "Party Up (Up In Here)."
"Who" isn't the only song Zayn dropped this week. He connected with Snakeships on "Cruel," blending their brand of moody electronics into another seductive heater for the summer. Both tracks actually sound like they could have easily fit on Zayn's debut solo album Mind of Mine which he dropped earlier this year. The singer has been laying relatively low over the last few months since he canceled a scheduled performance at Capital FM's Summertime Ball due to anxiety.
Listen to "Who" below and pick up the Ghostbusters soundtrack out now on iTunes or Spotify. The female-fronted Ghostbusters reboot starring Melissa McCarthy, Kristen Wiig, Kate McKinnon, and Leslie Jones is out in theaters now.